SELLING THE INDUSTRY'S BEST WARRANTY COMES WITH PERKS!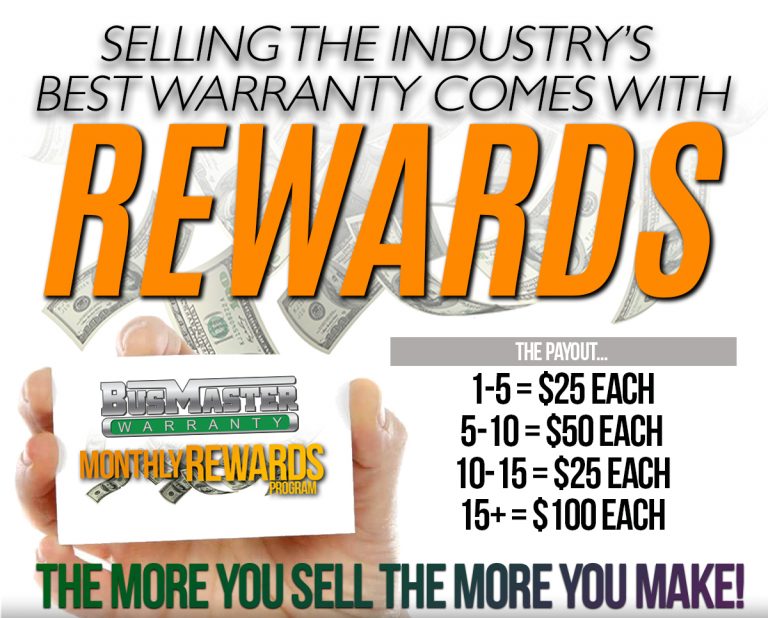 Earn a Even MORE Money… Effortlessly!
Bus Master Warranty values good relationships. If you are a dealership selling Bus Master Warranties to your customers we would like to reward you. Just by signing up we will reward you with extra money per sale. We've also been known to run multiple sales incentive contests throughout the month. Signing up will make you eligible for those contests and incentives as well!
Signing Up Is Quick and Simple
In order to qualify for the Bus Master Rewards you have to enroll in our program. To enroll simply fill out the form below and a Bus Master representative will be in touch to go over the details.
Thank you for selling the industry-leading bus warranty. It is an honor to have you on our side!